The place where our customers send their friends!
Welcome to the Only American Video Tape Store for rare German Movies and Old ZDF volksmusik shows.
Please note: All video tapes are in the American NTSC VHS video format
and will play on all VCR's in North America. We are closing out all of our VHS inventory. This will be your last chance to obtain these beautiful ZDF music videos and hundreds of classic German movies and heimatfilme. Due to the limited demand in the USA, most of these movies will unfortunately never be available on DVD in America.
Once our videos are gone, they're gone!!!
We have drastically reduced the prices on over 2000 video titles closeout. Make sure to buy these classics while supply lasts.
On all VHS clouseout prices we will send you a new or previously viewed tape.
CLOSEOUT!!!!!
BUY NOW!!!
Any 10 videos for only $49.95
plus $19 s/h
while supplies last
German Music Video Descriptions
Please note: all of our music VHS video titles from the German ZDF Fernsehen starting with
Order # MU... and PK... have been discontinued; and will be no longer
be available for sale in the U.S. once our limited inventory is depleted.
Order now while they are still available.
Carolin Reiber Praesentiert

Sachsen, Sound und Bergmannsheil MU 825
color, ca. 50 min. - See Saxony and listen to the folk music melodies, to nostalgic oldies and also to hot Big Band Sound. With the folk songs, "Glueck auf, der Steiger kommt", "Aennchen von Tharau" and the newly discovered "Saxony Hymne".

Sachsische Heimatklange aus Aue und Bergmannsheil MU 867
color, ca. 46 min. - Visit the city of Aue in Saxony, the beautiful Erzgebirge. See how the people work, live and sing. Lots of music and marches.
Salome WN 913
color, ca. 109 min. - German language with English subtitles. From the Deutsche Oper Berlin comes director Peter Weigl's stunning and graphic new production of Richard Strauss' one act opera Salome. Performance contains both nudity and graphic violence.Herod - Horst Hiestermann, Herodias - Leonie Rysanek, Salome - Catherine Malfitano, Jochanaan - Simon Estes, Narraboth - Clemens Bieber, Herodias' Page - Camille Capasso. Orchester der Deutschen Oper Berlin Giuseppe Sinopoli.
SalomePV 209
ca. 102 min. - Richars Strauss. Conductor Karl Boehm, directed by Goetz Friedrich. With T. Stratas as Salome, H. Beirer as Herodes, A. Varnay as Herodias, Bernd Weikl as Jochanaan, W. Ochman as Narraboth, H. Schwarz as Page. With Wiener Philharmoniker. Conductor: Karl Boehm. Directed by Goetz Friederich.
Sang und Klang im OberallgaeuMU 822
ca. 45 min. - Willkommen in Sonthofen, der suedlichsten Stadt Deutschlands. Vor der herrlichen Bergwelt des Allgaeus praesentieren wir Ihnen Blaskapellen, Volkstanzgruppen, Stubenmusik u.v.a.
Schwaebische Alb, TAM 1001
German lang., ca. 66 min. - Take a musical trip with Gotthilf Fischer and Choir and other musical groups through the beautiful Swabian Alps, it's castles, history and people. A Great Video!
*No Longer Available*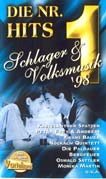 Schlager & Volksmusik '98 - Die Nr. 1 Hits AU 91
ca. 55 min. - Kastelruther Spatzen, Ich schwoer, Petra Frey & Andreas, Inno d'Amore, Nockalm Quintett, Und ueber Rhodos kuess' ich Dich, Frans Bauer, Wenn in Piraeus schon die Rosen blueh'n, Monika Martin, Immer nur Sehnsucht, Die Paldauer, Na endlich Du, Oswald Sattler, Amore mio Napoli, Leonard, Der Wind, der meine Fluegel traegt, Zellberg Buam, Tirolerzeit, Bergfeuer, Und die Adler der Cordilleren, Wind, Tanz mit mir, Die Moelltaler, Dankschoen, liaber Bauer, Ireen Sheer, Ich vermisse Dich, Die Zillertaler, Und wenn es Nacht wird in den Bergen.
**No Longer Available**

Schlagerkarussell 1995 - Das Beste aus dem ORF AU 57
ca. 60 min. - Carriere: Hey Amore; Linda Feller: And're Muetter haben auch ein schoenes Kind; Merlin: Ein Kuss; Fred Bertelmann: Die Muehlen; Die Paldauer: Ich muss dich wiedersehn; Relax: I hab di so gern; Peggy March: Du hast noch 5 minuten Zeit; Brunner & Brunner: Schenk' mir diese eine Nacht; Solid Gold: Ciao goodbuy meine Koenigin; Andy Borg: Lieber jetzt und ohne Ende; Petra Frey: Prinzessin Blue; Albin Berger: Wer will uns die Liebe verbieten; Wind: Sowas wie Dich; Andy Borg: Ich brauch ein Bischen Glueck; Brunner & Brunner: Shananana.
Schlagerkarussell 1996 AU 78
ca. 62 min. - Die Paldauer: Ich vermisse dich; Petra Frey: Liebst du mich; Andy Borg: Liebe ist staerker; Rosanna Rocci: Mamma mia; Carriere: Ich suche keinen Engel; Leonard: Wie Mona Lisa; Sommerwind: Ich hab' noch jede Menge Traeume; Jazz Gitti & Her Discokillers: Die Sumsen; Nockalm Quintett & Andrea Juergens: Wir greifen nach den Sternen; Relax: Hoit mi ganz fest; Bluatschink: Funka Fliaga; Bamboo: Du; Dennie Christian: Gefunden und wieder verloren; McCollins: Liebeskrank; Gino D'Oro: Zurueck zu dir; Tops: Hallo Maedchen; Julian Bach: Engel im Feuer; Oliver Haidt: Lebenslaenglich Du.

Schlagerkarussell 1997 AU 88
ca. 50 min. - Das Video zu der Original ORF TV-Sendung. Petra Frey, Junge Herzen, Carriere, Nenn' es wie Du willst, Ireen Sheer, Ich vermisse Dich, Frans Bauer, Wenn in Piraeus schon die Rosen blueh'n, Die Paldauer, Am aller aller liebsten, Andy Borg, Zum Teufel mit der Einsamkeit, Peggy March, Bald, bald, bald, Jenny Hill, Lass mich sein wie ich bin, Leonard, Der Wind, der meine Fluegel traegt, Bluatschink, Falla lassa, Jass Gitti & Her Disco Killers, Urlaubsreif, Wind, Tanz mit mir, Andreas & Petra Frey, Inno d'Amore.
**No Longer Available**

Schloss Pillnitz laedt zur Klassik ein MU 869
ca. 45 min. - A Sunday concert in the park with lots of beautiful classical music from the Pillnitz Palace near Dresden.


Die schoensten Liebesarien MU 807
color, ca. 100 min. - Classical love songs from operas and operettas with Tap your feet and hum along with "Machen wirs den Schwalben nach". You will enjoy seeing and listening to this video over and over again.
**No Longer Available**

Schubert, "The Melody Master" , OL 314
b/w, U.S.A., (1940), ca. 77 min. - with Ilona Massey and Alan Curtis, The prolific Schubert, some of his best known songs (including Ave Maria) beautiful piano works, dramatic and powerful symphonic compositions.
---
Seefestspiele Moerbisch - Austria
Operettenvergnuegen und Naturerlebnis pur
Am Ufer des Neusiedler Sees, des groessten Steppensees Mitteleuropas, findet sich die malerische Ortschaft Moerbisch. Vertraeumte Kellergassen, herrliche Weine und die sprichwoertliche burgenlaendische Gastfreundschaft zeichnen diese kleine Gemeinde an der Grenze zu Ungarn aus.
Eine ganz besondere Attraktion macht Moerbisch aber zur Besonderheit der Region um den Neusiedler See: In den Sommermonaten wird auf der Moerbischer Seebuehne beste Wiener Operettentradition gepflegt. Vor der malerischen Kulisse des Sees kommen die grossen Meister der Operette zu neuen Ehren.

Neben den "Seefestspielen" bietet die Region rund um den Neusiedler See unter anderem auch einen europaweit einzigartigen Nationalpark, der grenzueberschreitend mit Ungarn errichtet wurde. Unberuehrte Naturlandschaften sowie die ganz spezifische Fauna und Flora des Nationalparks machen einen Aufenthalt im Burgenland zum Erlebnis.
Operetta delights and untouched nature
On the shore of lake Neusiedl, the largest steppe lake in Central Europe, that's where you will find the picturesque village of Moerbisch. "Kellergassen", rows of ancient wine cellars immersed in pensive silence, delicious wines and the proverbial hospitality of the Burgenland Province distinguish this small municipality next to the border of Hungary.
There is an event of special attraction, however, that makes Moerbisch outstanding within the region around lake Neusiedl. During the summer month the best Viennese operettas are performed at the Moerbisch lakeside Stage. Against the picturesque lakeside setting the great masters of the operetta are once again paid tribute to.
Apart of the lakeside Festival the region around lake Neusiedl also offers a national park unparalleled in Europe, which includes the Hungarian part of lake Neusiedl as well.
Untouched natural landscapes and the specific fauna and flora of the national park will make your stay in Burgenland an event of particular charm.
Seefestspiele Moerbisch Operettas
Die lustige Witwe (1990), TA 1290
1993, ca. 135 min., color, Austria - Hundert Jahre nachdem Franz Lehar die Operette "Die lustige Witwe" geschrieben hat, verzaubert sie noch immer ihr Publikum. Michael Maurer inzenierte ein abwechslungsreiches visuelles Vergnuegen fuer alle Operettenliebhaber. Die landschaftliche Szenerie des Neusiedlersees und des malerischen Ortes Moerbisch war der geeignete Rahmen fuer die Auffuehrung bei den Seefestspielen 1993. Das kleine balkanische Fuerstentum steht vor dem finanziellen Ruin: "Die lustige Witwe" ist mit ihrem gesamten Vermoegen nach Paris umgezogen! Nun gilt es das Vermoegen der lebenslustigen, jungen Frau vor den Pariser Mitgiftjaegern zu retten. Deshalb schickt der verzweifelte Monarch einen charmanten und gutaussehenden Gardeoffizier in die Metropole Frankreichs, um die lebenslustige Witwe und ihr Geld zurueckzuerobern. Operette in drei Akten von Victor Leon und Leo Stein, Musik von Franz Lehar. Darsteller: Elisabeth Kales, Peter Edelmann, Martina Dorak, Lawrence Vincent, Gideon Singer, Thaddaeus Podgorski, Orchester: Philharmonie Bratislava.
---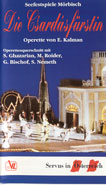 Die Csardasfuerstin (1991) VLM 1
color, ca. 67 min. - Operette von Leo Stein und Bela Jenbach. Von den Seefestspielen in Moerbisch, Austria. Musikalische Leitung: Katalin Varadi, Inszenierung: Sandor Nemeth, Buehnenbild: Pantelis Dessyllas, Kostueme: Gisela Bossert, Choreographie: Lazlo Pethoe. Mit dem Ballett der Budapester Staatsoper. A fantastic and colorful outdoor production of Emmerich Kálmán's greatest operetta. Just wonderful!! Discontinued. Out of print.

---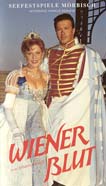 Wiener Blut VLM 2
ca. 130 min. color - Operette von Victor Leon and Leo Stein. Musik von Johann Strauss.. A brilliant outdoor production from the Seefestspiele Moerbisch in Austria. Sit back and enjoy. Mit Peter Matic, Herbert Lippert, Martina Serafin, Ulrike Steinsky, Teddy Podgorski u.v.m.

---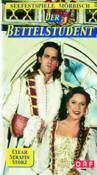 Der Bettelstudent VLM 8 DVD
color, ca. 103 min. - Seefestspiele Moerbisch. Operette in drei Akten von Friedrich Zell und Richard Genee in der Fassung der Seefestspiele Moerbisch. Mit Rudolf Bibl, Winfried Bauernfeind, Rolf Langenfass, Gisela Walther Bernhard Schneider, Mirjana Irosch, Martina Serafin, Renate Pitscheider, Eberhard Storz, Franz Supper, Ludwig Wolfrurn, Karl Dumphart, Jens Janke, Johannes Martin Kraenzle, Marc Clear, Gideon Singer, Enrst Dieter Suttheimer und Wolfgang Fischl. Symphonie-Orchester Burgenland - Chor der Seefestspielle Moerbisch.
**
---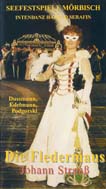 Die Fledermaus (1996) VLM 630
color, ca. 135 min., Seefestspiele Moerbisch, Opperette in drei Aufzuegen, Intendanz Harald Serafin. Text nach H. Meilhac und L. Halevy von C. Haffner und Richard Genee. Musik von Johann Strauss. Mit Silvana Dussmann, Peter Edelmann, Thaddaeus Podgorski, Slowakisches Volkstanz Ensemble.
**DVD has optional English Subtitles**
---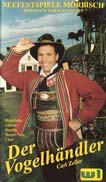 Der Vogelhaendler (1998) VLM 3
Austria, ca. 130 min. - Seefestspiele Moerbisch, Intendanz Harald Serafin. Operette in drei Akten von M. West und L. Held. Musik von Carl Zeller. Mit Sebastian Reinthaller, Ute Gfrerer, Martina Serafin, Helmut Berger-Tuna, Marc Clear, Marika Lichter.
---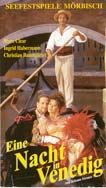 Eine Nacht in Venedig (1999)VLM 5
Austria, ca. 126 min. - Seefestspiele Moerbisch, Intendanz Harald Serafin. Operette von F. Zell und R. Genee, Musik von Johann Strauss, Textfassung von Walter Mueller. Marc Clear, Ingrid Habermann, Christian Baumgaertel.
---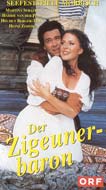 Der ZigeunerbaronVLM 6
ca. 130 min., color - A Johann Strauss operetta with wonderful melodies. Von I. Schnitzer nach einer Erzaehlung von M. Jokai, Textfassung von Michaela Ronzoni. A brilliant outdoor production from the Seefestspiele Moerbisch in Austria. Sit back and enjoy! With Peter Edelmann, Heinz Zednik, Martina Serafin, Harrie van der Plas and many more.
Available in VHS or DVD format
---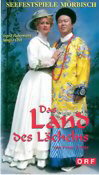 Das Land des LaechelnsVLM 7
color, ca. 120 min. Romantische Operette in drei Akten nach Victor Leon von Ludwig Werzer und Fritz Loehner. Musik von Franz Lehar. In der Fassung der Seefestspiele Moerbisch 2001. Featuring Harald Serafin, Ingrid Habermann, Dietmar Kerschbaum, Sangho Choi, Yuko Mitani, Tory Tanabe, Gideon Singer, Volker Wahl, Nora Miedler and Julia Resinger. With Festival Orchester Moerbisch, The Hunan Provincial Song and Dance Troupe, Union Turniertanzformation Gold und Silber Statisterie der Seefestspiele Moerbisch.
---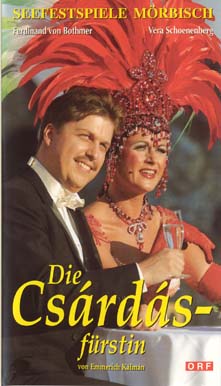 Die CsardasfuerstinVLM 9
color, ca. 120 min. - Operette in 3 Akten von Leo Stein und Bela Jenbach. From the Seefestspiele in Moerbisch, Austria. The 2002 Moerbisch Seefestspiele production of Emmerich Kálmán's greatest operetta. This is an all new, full production copy of this classic. Starring Ferdinand von Bothmer and Vera Schoenenberg.

---
Giuditta (Seefestspiele Moerbisch)VLM 10
ca. 120 min. Musikalische Komoedie in 5 Bildern von Paul Knepler und Fritz Loehner. Musik von Franz Lehar. Musikalische Einrichtung von Rudolf Bibl
---
Graefin MarizaVLM 11
In VHS or DVD

color - Von den Seefestspielen Moerbisch. Operette in 3 Akten von Julius Brammer und Alfred Gruenwald, Musik von Emmerich Kalman. Graefin Mariza: Dagmar Schellenberger; Graf Tassilo: Nikolai Schukoff, Fuerst Moritz: Harald Serafin; Fuerstin Bozena: Mirjana Irosch; Baron Koloman Zsupan: Marko Kathol; Lisa: Julia Bauer; Karl Stephan von Liebenberg: Marko Pustisek; Penizek: Edd Stavjanik; Manja: Natela Nicoli; Tschekko: Bernd Ander; Zigeunerkaplle: Lajos Padar & seine Zigeunerkapelle; Solotaenzer: Emilia Baranowicz, Emil Galazka, Jakub Spocinski.
---
| | |
| --- | --- |
| | DVD, Seefestspeile Moerbisch, 2005, ca. 150 min. Operette in 3 Akten von Victor Leon und Leo Stein, Musik von Franz Lehar. Subtitles available in English, French and Italian |
---
| | |
| --- | --- |
| | color - Von den Seefestspiele Moerbisch. Operette in 3 Akten von A. M. Willner und Robert Bodanzky. Musik von Franz Lehar. Mit Michael Suttner, Gese Hoppe, Harald Serafin, Marika Lichter und Marko Kathol |
---
Wiener Blut (2007) VLM 14


ca. 130 min. color - Operette in 3 Akten von Victor Leon und Leo Stein fuer die Buehnen eingerichtet von Adolf Mueller jun. Musik von Johann Strauss. Mit Harald Serafin und Rainer Trost
---
Im Weissen Roessl VLM 14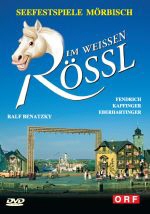 ca. 139 min., color - Singspiel in 3 Akten (frei nach dem Lustpiel von Blumenthal und Kadelburg) A brilliant outdoor production from the Seefestspiele Moerbisch in Austria. Mit Harold Serafin, Rainhard Fendrich, und Zabine Kapfinger u.v.m.
Region Code - 0, Subtitles: English, French, Italian, Spanish
---
Der Zarewitsch - Seefestspiele Moerbisch New!!! VLM 17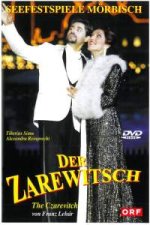 ca. 150 minutes, Optional Subtites in English, French, Italian
Operette in 3 Akten (frei nach dem gleichnamigen Stueck von Zapolska-Scharlitt)
von Bela Jenbach und Heinz Reichert
Musik: Franz Lehar
Einrichtung fuer die Seefestspiele Moerbisch von Peter Lund
Mit Harald Serafin, Tiberius Simu und Alexandra Reinprecht
---
Singendes, Klingendes SaarlandMU 829
ca. 50 min. - Get folk music greetings from the historical market square of Ottweiler. Enjoy the wonderful folk music and traditional dance groups. "Mir sinn Saarbrigger", "Kuckuckspolka", "Das ist meine Heimat".
Sing mir das Lied noch einmalMU 923
color, ca. 90 min. - Schlager parade der 50iger und 60iger Jahre. Stars like Gerhard Wendland, Rocco Granata, Ralf Bendix, Willy Hagara, Bibi Johns, Bully Buhlan, Margot Eskens and Silvio Francesco. "Babysitter Boogie", "Haben Sie nich'ne Braut fuer mich", "Ramona", "Tiritomba", "Marina". Lou van Burg is the host. A super review show to tempt and excite your eyes and ears.
**No Longer Available**
Sing mit Heino
Sing mit mir, tanz mit mir, MU 924
color, ca. 90 min. - Lou van Burg presents hits and dance music from the 50s and 60s performed by top artists and orchestras. "Liechtensteiner Polka", "Beer Barrel Polka", "Dein schoenstes Geschenk", "Meine Liebe zu Dir" and many more unforgettable melodies. Melodien, die man nie vergisst, die laengst Evergreens geworden sind, stehen auf dem Programm. beliebte Interpreten dieser grossen, muskalischen Zeit werden mit den Titeln, die sie beruehmt gemacht haben, vorgestellt. sie werden begleitet vom bekannten Tanz-Orchester Hugo Strasser. Lou van Burg, der nicht nur mit einer muskalischen Conference durch die Sendung fuehrt, stellt auch sein Chanson, "Gruess mir die Maedchen aus Paris," vor.
**No Longer Available**

Die Schoensten Lieder der Alpen...
Broadcast live from the Europahaus "The Golden Nights of Mayrhofen", a five-part series of non-stop folk music presented by Austria's finest and most popular artists, ca. 30 min. each.
So froehlich klingts im Frankenland, MU 815
color, ca. 50 min. - "Frankenfest" on the picturesque and historical market place in Volkach, where tribute is paid to the region's music and famous wines. The colorful folklore, ancient folk dances and traditional costumes are lovingly kept alive. The best the "Frankenland has to offer".

Die Soldaten HV 040
ca. 111 min. - Sung in German with English subtitles. Staatstheater Stuttgart. This gripping opera illustrates the dehumanizing effects of war. It is the tragic story of middle-class Marie seduced by the Baron Desportes, a corrupt, aristocratic officer in the French army. Constantly pushing the bounds of technical, financial, and human capacity, this rare performance of "Die Soldaten" combines music, art, language, film, jazz, pantomime, dance, and circus to create what Zimmermann called a "pluralistic opera." Praised for its commitment to Zimmermann's vision, the StaatsoperStuttgart's production is performed by 104 musicians under the expert direction of Bernhard Kontarsky.

Sonntagmorgen in den Bergen, MU 697
color, ca. 30 min. - The incredibly beautiful snow-covered mountains of Austria and a cozy village inn serve as backdrops for this entertaining show featuring the Austrian Ligister Trio and Hias.

So schoen wie heut, so muesst es bleibenMU 20061
color, ca. 90 min. - Nostalgia is "in"! Charming Lou van Burg presents the stars that sang those wonderful songs in the 50s and 60s. "Schenk deiner Frau doch hin und wieder rote Rosen", Will Brandes "Wunderbares Maudchen", Heidi Bruehl, "Wir wollen niemals auseinander gehn", and many more! Listen again to Helmut Zacharias, Roy Black, Undine von Medvey... and sing right along with them. You know the words!!
SpartacusR 258
Bolschoi Ballett Moskau von Aram Khachaturyan. Ballett in 2 Akten. Choreographie: Yuri Grigorovich. Mit V. Vassilyef, N. Bessmertnaya, M. Lieppa, N. Timofeeva.

Der Spreewald PK 554
45 min. In Lehde, dem wohl schoensten Dorf im Spreewald, von Theodor Fontane auch "Lagunenstadt im Taschenformat" genannt, werden Germen, Kuerbisse und Meerrettich noch auf "Inselaeckern" angebaut. Hier ist jedes Gehoeft eine Insel und die Spree die grosse Dorfstrasse. Jaehrlich besuchen 2,5 Millionen Touristen den Spreewald, das "Klein Venedig" an der Spree, und lassen sich durch dieses einzigartige Idyll aus Hunderten sich verzweigenden Fluessen und Kanaelen staken.
**No Longer Available**

St. Goarshausen und St. Goar am Rhein MU 933
color, ca. 50 min. - A musical trip along the Rhein, starring Maria Hellwig and other top film artists. Songs include "Die Lorelei", "Wein und Liebe", "Jetzt trinken wir noch a Flascherl Wein" and more lively songs.
**No Longer Available**

St. Johann in Tirol, MU 938
color, ca. 60 min. - The most lively folk songs from the Austrian Tyrol including "Holzhackerbuam", "Bayerischer Defilier Marsch", "Schneewalzer" and other folk songs, polkas and waltzes. Breathtaking scenery hosted by Maria Hellwig.
**No Longer Available**

St. Ulrich in Suedtirol - Luis Trenker's Birthday Party MU 20065
color, ca. 45 min. - The home of famous Luis Trenker's ninety-fifth birthday, his native village puts on a grandiose birthday party. A parade of over one-thousand people, brass bands, singers and dancers.
**No Longer Available**
8/13

For hundreds more of the most popular Folkmusic, Schlager Paraden with Old and New Songs, Operas and Lots of Oompah! click on:
Fuer hunderte weitere tolle Musik-/Schlager-/Volksmusik- und Klassikvideos einfach unten mit dem Maeuschen klicken. Viel Spass beim schnuppern.
For RUSH PURCHASE ORDERS, save time and
postage by using your credit card.
Just call 1-800-252-1957 9:00 a.m. to 5:00 p.m.
(Extended hours during the Christmas holidays).
For ORDER INQUIRIES, CUSTOMER SERVICE, or RENTAL DEPARTMENT, please call 1-317-547-1257.
Alle oben aufgefuehrten Videos sind in deutscher Sprache, in Farbe,
im amerikanischen Videosystem NTSC in VHS-Kassette.
30 Day Rental Rates
Rental charges for a 30 day period. Shipping time is included in this period.

1 Tape

$10.50

5 Tapes

$34.50

2 Tapes

$17.00

6 Tapes

$41.00

3 Tapes

$23.00

7 Tapes

$47.25

4 Tapes

$28.50

8 Tapes

$52.80
The shipping charges to you are included in our low, low rental fees above. You are responsible for paying the return shipping. We ship via UPS and most orders are processed and leave our store the same day they are received. We also include an order form on which to place your next order if you so desire. There is absolutely no obligation to rent more videos. The shipping container is usually suitable for use to return your tapes to us. We even enclose a mailing label with our address and your return address which may be placed on the container when you return your tapes. What could be easier?
Alle unsere Videotapes, nicht nur 'Rental only' konnen Sie fuer 30 Tage leihen.
Anruf genuegt: 1-800-252-1957 EST.
How else may I place an order?
Click on the envelope below to send e-mail
to the German Language Video Center!

Not responsible for typographical errors.
Video run times are approximate.
Prices and availability subject to change without notice.
Send comments regarding contents of this page to
glvc@indy.net





Member VSDA since 1985.

Last modified: Wednesday, July 20, 2022 5:22 PM
German Language Video Center© 1997/2016
Entire Website copyrighted 1997, 1998, 1999, 2000, 2001, 2002, 2003, 2004, 2005. 2006, 2007, 2008, 2009, 2010, 2011, 2012, 2013, 2014, 2015, 2016
No reproduction or download allowed for commercial purposes without written permission.

GLVC 2016©.