The place where our customers send their friends!
Welcome to the Only American Video Tape Store for rare German Movies and Old ZDF volksmusik shows.
Please note: All video tapes are in the American NTSC VHS video format
and will play on all VCR's in North America. We are closing out all of our VHS inventory. This will be your last chance to obtain these beautiful ZDF music videos and hundreds of classic German movies and heimatfilme. Due to the limited demand in the USA, most of these movies will unfortunately never be available on DVD in America.
Once our videos are gone, they're gone!!!
We have drastically reduced the prices on over 2000 video titles closeout. Make sure to buy these classics while supply lasts.
On all VHS clouseout prices we will send you a new or previously viewed tape.
CLOSEOUT!!!!!
BUY NOW!!!
Any 10 videos for only $49.95
plus $19 s/h
while supplies last
The following video titles are in
German Language with English Subtitles.
They are all VHS in the in the U.S. system only.

P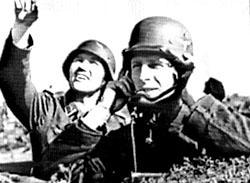 Panorama CH 619
German commentary, English subtitles. Germany, 1944/45, Color, 49 minutes, A Germany assailed but unshaken is the visual impact of Panorama, a monthly cinematic journal of the War's final year that was aimed at audiences both in Germany and in foreign countries. Four consecutive features range from German cultural and economic life to troops preparing and executing missions, naval maneuvers, and Luftwaffe recruits flying gliders. Novel human-interest subjects from all parts of Europe--including a German circus and an Albanian marketplace--complete an entirely-fresh perspective of the "everyday" Third Reich and the continent it controlled in the grip of total war. Also available in DVD
Parsifal - Wagner Opera CO 1101
1982, German with English subtitles, ca. 255 min. in 2 tapes - This masterful interpretation of Wagner's last opera is a powerful musical and dramatical experience. Director Hans-Juergen Syberberg takes the viewer on an exhilarating journey through the philosophical latticework which makes Parsifal unique in the world of opera. Musically, this program is a masterwork. Syberberg's actors perform to a recording made expressly for this film by the Prague Philharmonic Choir and the Monte Carlo Philharmon ic Orchestra. It is conducted by Armin Jordan, who also stars as King Amfortas.
The Practice of Love FV 112
Austria (1984), 90 min. - Directed by Valie Export. A dazzling cinematic, combining a thriller narrative with experimental images to tell the story of Judith, a journalist whose investigation of a murder implicates her two lovers. German language with English subtitles. Adult subjects.
The Promise FA 255
1995, ca. 115 min. - Acclaimed German Director Margarethe von Trotta (Rosa Luxemburg, Marianne and Juliane) presents this riveting saga of two lovers trapped on opposite sides of the Berlin Wall. In 1961 on the eastern side of a Germany divided, The Promise tells the story of Konrad (Anian Zollner) and Sophie (Meret Becker) - two teenagers who've planned their escape to the West. As Sophie successfully flees, Konrad falters, and at that moment, they both realize their lives will never be the same. The two are forced to live apart despite the fact that a torch still burns between them. Only when the Wall comes crumbling down can the flood of buried emotions break free. Wonderfully photographed, superbly acted, and artfully directed, this epic story provides great insight into the power and endurance of love. German language with English subtitles.
Punishment Battalion 999 CH 671
1959, b/w, ca. 103 min. - On the Eastern front in World War II, a German battalion fights Russian soldiers and partisans. But this is no ordinary battalion. These are soldiers being punished by the High Command, abused by their commanders and sent into a final suicidal mission. This film is based on a novel by Heinz G. Konsalik. With unflinching realism, it portrays these soldiers, their commanders and the corruptions of the home front. Its Eastern front setting is a highly unusual detailed view of war. With Sonja Ziemann, Werner Peter, George Thomas. German language with English subtitles.
Q
R
Requiem For Dominic HE 7019
(Romania - 1991), English subtitles, 88 min. - The anti-communist revolution is erupting into a vicious war. Amid the mob violence, political exile Paul Weiss, struggles to learn the fate of a childhood friend, Dominic Parashiv, only to discover that his wounded comrade has been confined like an animal, accused of the terrorist murder of 80 innocent workers. Based on a true story. German language with English subtitles.
Romanze in Moll (Romance in a Minor Key)
German with English subtitles, 1943, Quality: fair. - A wartime feature, this escapist drama stars Marianne Hoppe and Paul Dahlke in the story of a husband who discovers that his wife has somehow acquired a very valuable pearl necklace.
**No Longer Available**

Rosa Luxemburg FA 595
In German and Polish with English subtitles, ca 122 min. - A portrait of the legendary woman known as "Red Rosa," Rosa Luxemburg is a sweeping, richly detailed account of Rosa's political battles and love affairs in a time of war and revolution. A determined fighter for freedom and peace, Rosa Luxemburg was a truly modern woman. Through her charisma and stubborn idealism she carved out a position as a political and social leader without sacrificing her personal life. Acclaimed director Margarethe von Trotta (Marianne and Juliane) captures the essence of an uncompromising woman whose life and beliefs remain as inspiring and challenging as ever. Starring Barbara Sukowa, Daniel Olbrychski, and Otto Sander.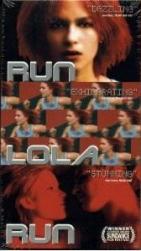 Run Lola Run FA 630 DVD
1999, DVD German with English subtitles, ca. 81 min. - A thrilling post-MTV roller coaster ride, 'Run Lola Run' is the internationally acclaimed sensation about two star-crossed lovers who have only minutes to change the course of their lives. Time is running out for Lola (Franka Potente). She's just received a frantic phone call from her boyfriend Manni (Moritz Bleibtreu), who's lost a small fortune belonging to his mobster boss. If Lola doesn't replace the money in twenty minutes, Manni will surely suffer severe consequences. Set to a throbbing techno score, this film will keep you on the edge of your seat! German language with English subtitles.
S
Satan's Brew OR 105
comedy, Not rated, ca.112 min. - Fassbinder's most hilarious film. A very black comedy about a 19th century homosexual German poet. Violent slapstick, sight gags and sexual debauchery abound. This very black comedy about a would-be poet who imagines himself the reincarnation of Stefan George, the 19th century homosexual German romantic poet, is a biting indictment of the politics of fascism and the cult of the individual. The film is also a satire of Fassbinder himself, as portrayed by the main character, Walter Kranz. German language with English subtitles.
The Scarlet Letter(A Wim Wender Film) PA 665
ca. 90 min. - Based on Nathaniel Hawthorne's classic story of secret sin, The Scarlet Letter is about the social sanctions imposed on a woman suspected of adultery in 17th Century Salem, Massachusetts, an early Puritan settlement. Hester Prynne is condemned to wear the embroidered scarlet letter "A" on her breast as a punishment for her adultery. When her husband, an old physician who had remained in Europe, arrives in America, he assumes a disguise and seeks to solve the mystery surrounding Hester's illegitimate child, Pearl. Starring Senta Berger, Lou Castel, Hans-Christian Blech, Yella Rottlaender. Directed by Wim Wenders. Written by Wim Wenders & Bernardo Fernandez. Based on a novel by Nathaniel Hawthorne. German language with English subtitles.
Schiller SC 117
1984, color, ca. 44 min. -
Schramm FA 510
- Adults only. In the World of Freakish, sicko cinema. - A serial murderer is on the loose. But Lothar Schramm, the Lipstick Killer, is also the guy next door - the one who says hello in the hallway... sadistically slaughters annoying door-to-door solicitors... and also dreams of his attractive dominatrix neighbor, who he drugs and covertly photographs in obscene poses. Lothar will also run errands for you whenever you make a call... And in this shocking new film from the creators of Nekromantik, der Todesking and Nekromantik 2, you will discover not only how he gets away with his crimes, but why he commits them, as you witness Schramm's ghastly hallucinations and freakish fantasies through his fevered eyes. German language with English subtitles.
Schultze Gets the Blues FA 4346 DVD
2005, color, ca. 107 min., German Language, English Subtitles.
A smash hit in Germany and winner of numerous film festival awards around the globe, "Schulze Gets the Blues" is a funny, touching peek into the world of a recently retired miner who, like his father before him, entertains polka audiences with his accordion. When he discovers the fiery energy of Zydeco music on his radio, the rigid monotony of his daily routine takes a spicy turn. Schulze learns to play his accordion with a new snap and style. His newfound fascination ultimately leads him on a life-changing, liberating journey to the Louisiana delta. Special Feature: Audio Commentary (in German with English Subtitles) $18.95
The Seventh Continent (Der Siebente Kontinent) FA 527
1989, ca. 111 min. - This challenging, widely acclaimed film by Austrian filmmaker Michael Haneke is based on a true story. It charts the unusual progress of a family that seems utterly conventional, life holds no challenge or interest for them - they simply go through the motions of living. "The Seventh Continent" unsentimentally records their descent into despair and joint suicide. Modern life emerges as the ultimate culprit in this obsessive tale of extreme indifference. German language with English subtitles.
Singing The Blues in Red JC 8801
ca. 110 min. - Gerulf Pannach stars as Klaus Drittemann in an intense performance that mirrors his own life of an exiled East German protest singer/songwriter who leaves his homeland to escape repression. A powerful story of man against politics in a search for the truth beyond the stinging realities of both the right and the left, "Singing The Blues in Red" is seen through the eyes of those who are alienated by the conflict between Europe's murky socialist and conservative factions. Directed by famed British director Ken Loach (Poor Cow, Family Life) and written by Trevor Griffiths (Reds), "Singing The Blues in Red" was photographed in all its raw detail by Academy Award winning cinematographer Chris Menges (The Killing Fields). Starring Gerulf Pannach, Fabienne Babe, Christine Rose, Sigfrit Steiner, Robert Dietl. German language with English subtitles.
Sisters, or The Balance of Happiness FA 1000
ca. 96 min., 1979, color - stunning work from Margarethe von Trotta. A triumph of feminist cinema, this is the tense story of two siblings, Anna and Maria, in a turbulent love/hate relationship. Anna (Gudrun Gabriel) seems dependent, emotionally and economically, on Maria (Jutta Lampe). Successive inward turns of the screw reveal them, Siamese twin-like, bonded to one another, so that eventually it is uncertain as to who exploits and dominates whom. Tender and violent, delicate and melodramatic. Starring Jutta Lampe, Gudrun Gabriel, Jessica Frueh, Rainer Delventhal. German language with English subtitles. Adult subjects.
The Second Awakening of Christa KlagesFA 1001
ca. 96 min., 1977, color - Margarethe von Trotta's first solo effort is an intense political drama that embraces the theme of closeness between women. Christa (Tina Engel) is a young mother who, distraught over the prospect that her children's day care center is running out of money, executes a bank robbery with the assistance of her lover Werner and another friend. Werner is killed during the attempt and when it comcomes clear that the police are after her, Christa flees to the Portuguese country house of her friend Ingrid, a situation that threatens both women's safety. An engaging and powerful study of men and women together... am impressive directorial debut! Starring Tina Engel, Sylvia Reize, Katharina Thalbach, Peter Schneider. German language with English subtitles.
Seduction: The Cruel Woman FR 1008
ca 84 min., Adult, 1985 - A film by Elfi Mikesch and Monika Treut. Mechthilde Grossmann plays Wanda, a dominatrix, who runs a "gallery" In a building on the Hamburg waterfront, where audiences pay for the privilege of watching her humiliate her slaves. Rather than dwelling on the rituals and performances, the film explores the psychological aspects of power and submission. Warning: For adults only. German language with English subtitles.
Shadow of Angels WF 762
1976, not rated, ca. 103 min. - Lily Bret is such a beautiful prostitute that she has trouble finding clients. When she meets a rich real estate investor, she discovers a new talent, just talking with her clients. This new activity leads Lily to become the most successful whore in town. Slowly, listening to her clients' dark troubles and guilty secrets begins to take its loll. A film by Daniel Schmid, Rainer Werner Fassbinder. Starring Ingrid Cave. German language with English subtitles.
Sheer Madness FA 1002
The story of a relationship between two profoundly enmeshed women, which makes the violent side of heterosexual politics. With a stunning performance by Hanna Schygulla and cinematography by Michael Ballhaus. German language with English subtitles.
Sophie Scholl: Final Days - DVD FA 1083 DVD
2005, color, ca. 117 min., In German language, English subtitles
Armed with long-buried historical records of her incarceration, director Marc Rothemund expertly re-creates the last six days of Sophie Scholl's life: a heart-stopping journey from arrest to interrogation, trial and sentence in 1943 Munich. Unwavering in her convictions and loyalty to her comrades, her cross-examination by the Gestapo quickly escalates into a searing test of wills as Scholl delivers a passionate call to freedom and personal responsibility that is both haunting and timeless. Features: Trailer, "The Making of Sophie Scholl", deleted and alternate scenes, Historical interviews
Stalingrad - VHS BB 1256 SUB
1958, drama, not rated, letterbox format, ca. 150 min. - With German forces following Hitler's orders to neither retreat or surrender, over 2 million Russians and Germans lost their lives in what came to be a turning point in the defeat of Germany in World War II. Pulling no punches in revealing the gritty reality of combat, the viewer is put in trenches with the young soldiers as they face the harsh elements and brutal fighting conditions. Starring Dominique Horwitz, Thomas Kretschmann, Jochen Nickel, Sebastian Rudolph. German language with English subtitles.
The State of Things(a Wim Wender Film) PA 662
b&w, ca. 120 min. - Winner of the Best Film at the Venice Film Festival, The State of Things is the impromptu film Wim Wenders shot while the production of Hammett for Zoetrope Studios was stalled. Friedrich (Patrick Bauchau), a Swiss director, is in the middle of shooting an impressionistic film about six survivors of the nuclear holocaust when the film stock suddenly runs out and production grinds to a halt. Friedrich is forced to journey to Los Angeles, into the heart of Hollywood, to search out the film's producer (Allen Goorwitz), an erratic genius ceaselessly roaming throughout the nighttime LA streets in his motor home. Ostensibly the story of a European director's disastrous experience shooting his first American film, The State of Things is Wenders' biting satire on the conflicts between commercial moviemaking and art. Directed by Wim Wenders. Starring Patrick Bauchau, Allen Goorwitz, Viva, Sam Fuller, Paul Getty III, Roger Corman. German language with English subtitles.
Other Wim Wender films:
The Goalies Anxiety PA 664
The State of Things PA 662
The Scarlet Letter PA 665
Wrong Move PA 669
Alice in the City PA 663
Kings of the Road PA 671
The Stationmaster's Wife NY 56393
1977, ca. 111 min. - Set in a small Bavarian town in pre-Hitler Germany, the film features Kurt Raab as the Stationmaster Bolwieser, a man sexually enslaved by his beautiful wife Hanni, a woman of uncontrollable passion. Soon bored with both her husband and the life at the train station, Hanni embarks on a series of adulterous affairs, while the deluded Bolwieser grows progressively sullen and glum. The Stationmaster's Wife is a haunting exploration of desire and betrayal, with a radiantly lusty performance by Elisabeth Trissenaar. Written and directed by Rainer Werner Fassbinder from the novel by Oskar Maria Graf. Starring Kurt Raab, Elisabeth Trissenaar, and Udo Kier. German language with English subtitles.
Der Stern von Afrika / The Star of Africa BB 931
1957, ca. 105 min. - German language w/English subtitles. Witness the dashing exploits of the Star of Africa, the Eagle of the Desert: Hans-Joachim Marseille, a Luftwaffe Ace with 158 confirmed kills. Marseille, born into a wealthy family, quickly gained a reputation for being a fearless flyer, thanks to tricks performed while at the Luftwaffe's flight school. Brazen and uncompromising, he repeatedly ran into conflict with the German "Iron Code" of discipline. During W.W.II Marseille gained glory as an attack-loving "Flying Devil." His ability to turn inside an opponent and his mastery of deflection shooting made him one of Germany's best Aces. This was proved on September 1, 1942 when Marseille shot down 17 aircraft in a single day. Marseille won the Knight's Cross with Oak Leaves, Swords and Diamonds as well as the Italian gold Medal for Bravery, which was awarded to only three men in W.W.II. Starring Joachim Hansen and Marianne Koch, directed by Alfred Weidemann.
Stroszek NY 24090
1977, 108 min. - Stroszek is a lyrical, melancholy, bitterly funny tale of three oddly-assorted Berlin misfits who follow the American Dream to Railroad Flats, Wisconsin. Dir. by Werner Herzog. Bruno S. is magnificent as Stroszek, a gentle, middle-aged innocent who has spent most of his life in prisons. Stroszek drinks, plays his out-of-tune grand piano and befriends a soulful prostitute, Eva (Eva Mattes) and an eccentric old man, Scheitz (Clemens Scheitz). together, the three oddly-assorted Berlin misfits follow the American dream to Railroad Flats, Wisconsin, a god-forsaken truck stop where they find a bleak Eldorado of TV football and mobile homesteading. German language with English subtitles.
Schnelles Geld, Fast Buck AH 7
1980, 95 min. - Charley, a young librarian, is wrongfully accused of murder. His infatuation with Antje takes him to the wild side of life where drugs and hookers are paid with "Fast Bucks." When he is wrongfully accused of murder, he must decide if it was love or if he was set up to take the fall. German language with English subtitles.
Signs of LifeNY 22195
Germany, ca. 90 min., b/w - A comic psychodrama about a soldier's descent into madness. From Werner Herzog. Stroszek is an injured soldier sent to recuperate at a remote Greek island. There, he and his new Greek wife, Nora, serve as caretakers to an abandoned ammunition dump. The newlyweds adjust to their new life on this enchanted desert isle and attend to their simple duties, but soon, the heat, the exotic locale, and the suspicious, eccentric natives push Stroszek towards insanity. He finally snaps, tries to kill his wife, then plans to ignite the ammunition dump. Ultimately, soldiers swarm the area, trying to capture the psychotic Stroszek before he blows up the whole island. Written, produced and directed by Werner Herzog. Starring Peter Brogle, Wolfgang Reichmann, Athina Zacharopoulou and Werner Herzog. German language with English subtitles.
Stalingrad FLV 1256
Drama, Not Rated, color, ca. 150 min. - From the same production team as the critically acclaimed Das Boot, this film brings the bloodiest battle in the history of warfare to the screen - the legendary battle of Stalingrad. With German forces following Hitler's orders to neither retreat or surrender, over 2 million Russians and Germans lost their lives in what came to be a turning point in the defeat of Germany in the Second World War. Pulling no punches in revealing the gritty reality of combat, the viewer is put in the trenches with the young soldiers as they face the harsh elements and brutal fighting conditions. Considered in the company of such anti-war classics as Paths of Glory, Platoon, and Apocalypse Now, Stalingrad stands alone in its searing unforgettable imagery... Starring Dominique Horwitz, Thomas Kretschmann, Jochen Nickel, Sebastian Rudolph, Hanno Huth, Guenter Rohrbach. Produced and directed by Joseph Vilsmaier. German language with English subtitles.
Sugarbaby KL 376
ca. 86 min. - Marianne is a big woman. She works in a Munich mortuary. When she is not dressing corpses, she feeds on prodigious amounts of food and late-night television. One day, during her regular subway commute, the voice of the conductor calling out the stations has a profound effect on Marianne. When she catches a glimpse of Eisi she is smitten. Her life will never be the same, and she devotes all her time and energy to stalking and seducing her beloved. Starring: Marianne Saegebrecht and Eisi Gulp. Written and Directed by Percy Adlon. German language with English subtitles.
Symphony in the Mountains HF 292
ca. 75 min. - b/w, 1935, A light-hearted romance about a public school teacher who prefers teaching singing and skiing instead of the lessons provided by his superiors. He falls in love with the sister of one of his students. Featuring songs by the Vienna Boys' Choir. German language with English subtitles.
ok 11/11
To view descriptions of more subtitled videos, click on the links below.

Please note the companies that provide us with the sub-title videos usually drop prices without notice. They usually charge a high price for the first few years of release in the US to recoup their high investment in video rights.
How else may I place an order?
Click on the envelope below to send e-mail
to the German Language Video Center!

Not responsible for typographical errors.
Video run times are approximate.
Prices and availability subject to change without notice.
Send comments regarding contents of this page to
glvc@indy.net





Member VSDA since 1985.

Last modified: Wednesday, July 20, 2022 5:49 PM
German Language Video Center© 1997/2016
Entire Website copyrighted 1997, 1998, 1999, 2000, 2001, 2002, 2003, 2004, 2005. 2006, 2007, 2008, 2009, 2010, 2011, 2012, 2013, 2014, 2015, 2016
No reproduction or download allowed for commercial purposes without written permission.

GLVC 2016©.